Congratulations! You're engaged — or maybe you're here doing research for someone you love who recently got engaged. Either way, welcome to our basic guide to get you started on the wedding planning adventure. We have four tips for you that can help you start planning your big day on the right track.
Teaser: The first few things to do include setting the budget and picking a date! It's easiest to pick a date by talking with wedding and reception venues in Daytona Beach to learn of their availability for your ceremony. Then, go from there.
1. Set The Right Budget
This money goes to good use! Not only are you celebrating the start of your marriage, but the reception is a great excuse to treat the ones you love to delicious food and a fun time together.
Hosts can expect to spend between $9,000 and $15,000 for a small- to medium-sized wedding in the Orlando area with 100 guests or fewer. Weddings on weekdays are more affordable than the popular Friday and Saturday extravaganzas. Even then, Saturdays are typically the most expensive days to have a wedding and reception.
There are many useful wedding budget tools on the web that can help you stay on track as you piece together the different facets of your big day.
2. Determine Your Priorities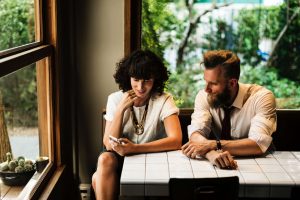 With a set budget, you can then choose where you want to splurge and where you want to save. Hosts have been successful in planning their wedding and reception by building three lists: need, want, and would be nice to have.
You can then allocate more of your budget to the items on your "need" list and save on things that would be nice to have, but aren't going to disappoint you if it doesn't come through on your big day.
3. Set A Timeline
One of the best parts of planning a wedding is setting the date. This will be your future anniversary, after all. You do this by first finding the wedding and reception venues in Daytona Beach. Once the date is set, you can create a timeline to pace yourself through planning.
First on the list is the venue, of course. Then, it's best to align other big ticket items, such as food and drinks. Then, move through your priority list and organize your top priorities first. It'll get stressful the closer it gets to your wedding day, so the more you can check off earlier, the better.
4. Resource Out Your Weaknesses
Wedding planning can be exhausting if you try to do it all alone. Not only that, but there may be aspects of it that you just plain don't want to tackle. That's okay! When you come across those items on your list, turn to your spouse-to-be, your wedding party, and any other friends or family who say they want to help.
It takes a village to plan the best day of your life! Trust those you love to help you check off some items. It's best if you give them some direction with the task, such as the budget and any style elements that should stay consistent.
Now, you're ready to get started on planning your big day. If you'd like to learn more about Crystal Ballroom, our local venue, fill out the form to the right. We offer FaceTime and Skype tours of our venue if you're planning it from afar. Enjoy!